Ever since I was little, I dreamt of various ends of the world, but it never made me sad. I found it inspiring and relaxing.
This is the feeling I wanted to put across in Aurore. I wanted to make the end of the world seem beautiful, aesthetic.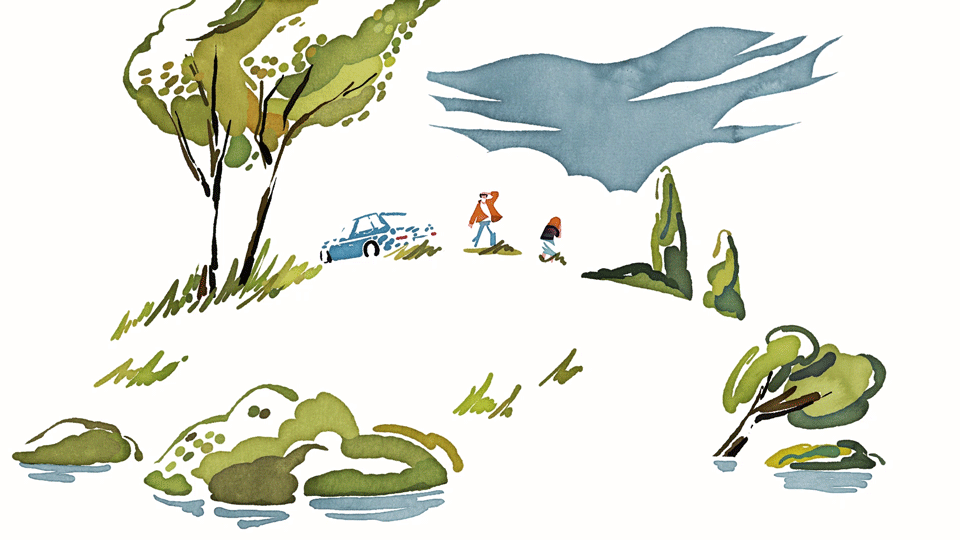 For many years I have wanted to transpose my illustration style into 2d animation. The challenge for our team was to create a watercolor render which didn't vibrate too much but which didn't look too digital either. For this film, I wanted to create something simple, light, with lots of white. I wanted to suggest rather than overload with details. The simpler the image, the more beautiful and powerful. The white leaves a space for the viewer's imagination and interpretation, for their dreams and fantasies.
Animation: Brunch Studio
Production Coordinator: Émilie Revert, Brice Smith
AD: Clément Soulmagnon
Layout: Elie Martens
Animator: Elie Martens, Camille Sallan, Léo Schweitzer, Leyla Kaddoura, Théo Tran Ngoc, Vincent Albert, Clément Soulmagnon
Background artist: Clément Soulmagnon, Ambre Decruyenaere
Compositor: Clément Soulmagnon
Thanks: Attention O Chiens